April 11th, 2013

2013 Spring Top 25

| | |
| --- | --- |
| With Signing Day and NFL Draft departures behind us, we are set to release our Spring Top 25 rankings. These rankings are by no means our final set, as we are only halfway through the offseason. Factors such as Spring Football, Player Progression, Summer/Fall Camp, and incoming True Freshman all will impact a teams rating in the coming months | |
#1 ALABAMA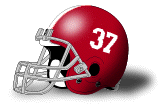 Some people do not have Alabama number one to start the season. Why? Maybe they want to be the ones to call the end of the Tide's reign? Maybe they are jealous of AJ McCarron's girlfriend? But they didn't win the
Stassen Cup
by having the most accurate BCS rankings in the preseason like us. And we have Alabama—the modern day dynasty—atop the rankings once again. "Why?" you may ask again. QB AJ McCarron is back again, and this time he should provide the Tide with something that they have not had under Saban: an elite quarterback. Sure, Dee Milliner, Jesse Williams, Robert Lester, DJ Fluker, Chance Warmack, Nico Johnson, and many other playmakers are gone, but 'Bama reloads! CJ Mosely, Adrian Hubbard, and Trey DePriest will all be back to form one of the best LB corps in the country. And Hubbard's emergence last year gave Alabama a legitimate pass-rushing threat, which was sorely needed as the Tide were lacking in that facet and should be improved in 2013. The only unit that will almost certainly be worse this year is the offensive line, but that cannot be mistaken for poor play. The Kouandjio brothers will return to form a dominant left side and Austin Shepherd will try to replace the dominant Fluker at RT. TJ Yeldon has star NFL running back written all over him and we will be able to see what he can do without splitting as much time as he did last season. And finally, Amari Cooper emerged as a great downfield threat as a freshman and should lead an improved group of wideouts this year. Once again, the road to the crystal ball will run through Tuscaloosa as the Crimson Tide look to three-peat for the first time since the
'44-'46 Army squads
.
#2 OHIO STATE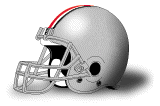 Urban Meyer opened up his tenure at Ohio State with a perfect 12-0 season, but was kept out of National Championship contention due to the 1-year NCAA postseason ban. In Year 2, Meyer's Buckeyes are postseason eligible and look to ride Heisman-Frontrunner QB Braxton Miller to another perfect season. With 9 starters (plus former starting RB Jordan Hall back from injury) this offense will be one of the nation's elite. The question marks lie on defense, where the entire D-Line needs to be rebuilt. Look for Defensive Back U to live up to its name with a dominant secondary- and the addition of the nation's top recruting class. Urban Meyer will bring "THE JUICE" back this fall- the Buckeyes emerge as an early National Championship contender.

#3 TEXAS A&M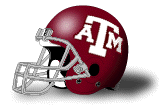 The Aggies have a lot to prove. They did finish third in their division last year and
Johnny Manziel
must prove that winning the Heisman Trophy has not allowed him to lose focus. Also, OT Luke Joeckel was the best OL in football last year and Damontre Moore was one of the nation's best pass rushers. Not to mention, Wide Receiver Ryan Swope will be playing on Sundays this fall. While Texas A&M has recruited well, there will certainly be a drop off along the lines but the wide receiver corp has the potential to be great again. And, of course, we can't ignore the fact that Johnny Manziel will be back for another year behind a very solid—albeit Joeckel-less—offensive line. Even if the losses of Joeckel and Moore are felt, quarterback is the premium position in this game, and the Aggies have the premium signal caller in this game. Besides, Jake Matthews is a great OT that may have also been a first round pick this year but he opted to stay. In the end, Texas A&M lost two games against Florida and LSU by a grand total of eight combined points; as long as the Aggies can handle the pressure of being the hunter and not the hunted, expect big things from Manziel, round two.
#4 OREGON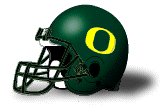 Despite losing 4-year Head Coach Chip Kelly to the Philadelphia Eagles, don't expect this dominant Oregon football program to miss a step. Kelly's Offensive Coordinator Mark Helfrich steps in as the HC and looks to keep his same explosive, up-tempo attack that has defined Duck Football. Overall the squad returns 15 starters including two Heisman contenders in QB Marcus Mariota and RB De'anthony Thomas -- this unmatched star power gives Oregon the early springtime nod over Pac-12 heavyweight Stanford. The Oregon-Stanford game has defined this conference for the past 3 years; the tradition continues as these two powers meet on a Thursday night in November with everything on the line.

#5 GEORGIA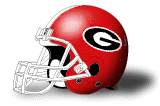 The Bulldogs lose a lot. Fortunately talent has never been the problem at Georgia and the cupboard is far from bare once again. The most important player on the team—Quarterback Aaron Murray—returns for his senior season and is at the forefront of the Heisman race. He will have Chris Conley and Malcolm Mitchell back to lead the WR corp and sophomore Jay Rome is an emerging presence at Tight End. Sophomore RBs Todd Gurley and Keith Marshall will return to give Georgia one of the best RB duos in the nation. However, the offense never had many question marks going into 2013. Most of the talent lost was on the defensive side of the ball after Jarvis Jones, Alec Ogletree, Shawn Williams, Bacarri Rambo, John Jenkins, and many other contributors have all hung up their cleats in Athens. Fortunately, sophomore Jordan Jenkins looks to be another monster coming off the edge and #PickSixNation member Ray Drew should have big year at DE. Here's the bottom line: expect Georgia to be able to outscore teams throughout the year, but the defense will be tested as Georgia may have the nation's toughest first four games against Clemson, South Carolina, North Texas and LSU. If the Bulldogs can leave this stretch 4-0, expect them to be frontrunners in the National Title picture.
#6 CLEMSON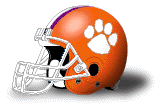 Tajh Boyd returns for his senior season after being named the 1st team All-ACC QB in 2011 and 2012. The Tigers face a soft schedule again that will include two key games: Florida State and South Carolina. Florida State and Clemson will duel it out to take control of the Atlantic division and the Gamecocks have ended the Tigers' season with a loss four straight times. The offense will lose two dynamic playmakers in RB Andre Ellington and WR DeAndre Hopkins, but return WR Sammy Watkins who should return to freshman year form in 2013. While the offense loses a lot, the return of Boyd should ensure that this offense will still be flying high. The main issue Clemson had last season was on the defensive side of the ball, and there should be an upgrade in talent this season despite a few key losses. DB Travis Blanks, LB Stephone Anthony, and other underclassmen should flourish into impact players.
#7 STANFORD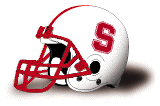 Like the other Pac-12 Championship contender Oregon, Stanford also returns 15 starters from a defending conference and Rose Bowl champion squad. This program is known for proving us wrong year-in and year-out; after Heisman runner-up Toby Gerhart graduated everyone speculated a drop-off in success. The same was said after the departures of Head Coach Jim Harbaugh and QB Andrew Luck. Despite the set-backs Stanford has been a consistently dominant program, and should continue this fall behind one of the nation's top defenses. The latest star to leave is Stanford All-Time Leading Rusher Stepfan Taylor ... but yet again, look for another Top 10 cailber Cardinal squad in 2013.

#8 NOTRE DAME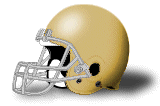 Well now that we are months removed from the ugly National Title game, we can look back at Notre Dame's season quite fondly. ND loses Manti Te'o, as I'm sure you are well aware, but what the media does not discuss is the talent that the Irish bring back. Louis Nix and Stephon Tuitt should team up to provide arguably the nation's top defensive line. On the flip side, the offensive line will feature all upperclassmen and OT Zack Martin is one of the best protectors in the country. CB Lo Wood returns from injury to provide a deep secondary that was missing last season. But the key to this season will be the play from QB Everett Golson, who slowly went from game manager to playmaker as the season progressed. Golson must provide the Irish with the firepower they need on offense to become a true championship-caliber team. The glory has been restored with a magical 2012 season, but it would take a lot for Notre Dame to win the title this season.
#9 SOUTH CAROLINA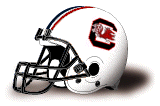 The
hit heard 'round the South
may have elevated DE Jadeveon Clowney into the 2013 Heisman forefront when the All-American leveled Michigan RB Vincent Smith. Clowney ended the year on a hot streak that included a 4.5 sack performance against in-state rival Clemson. QB Connor Shaw returns for his senior season after turning into one of the league's best QBs a season ago. Last year, the Gamecocks struggled along the offensive line, but improved as the season went on and return four starters for 2013. The biggest question marks will be in the back seven on defense, which could result in a drop off in production from last season; however, the offense should be better and Spurrier's men should make a run at the SEC title.
#10 FLORIDA STATE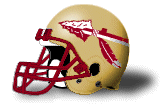 While FSU didn't win the National Title like some pundits predicted, the Seminoles also did not fall flat on their faces like they have in seasons past. Finally, we can go into the offseason with faith that the talent in Tallahassee isn't being completely squandered anymore and that they will reload due to recent recruiting success. The defense will lose its star pass rushers in Tank Carradine, Brandon Jenkins, and Bjoern Werner. However, former top recruit Mario Edwards should be able to step in fine and produce at a high level. Top tackler Christian Jones returns for his senior season to pair up with ultra-talented DBs Karlos Williams and 1st team All-ACC performer Lamarcus Joyner.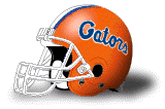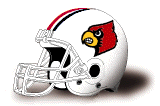 #12 LOUISVILLE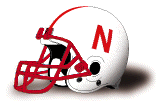 #13 NEBRASKA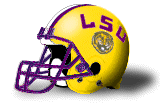 #14 LSU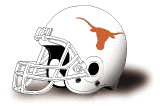 #15 TEXAS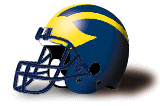 #16 MICHIGAN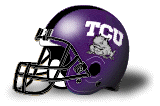 #17 TEXAS CHRISTIAN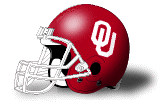 #18 OKLAHOMA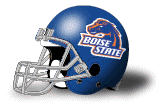 #19 BOISE STATE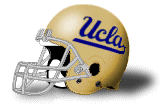 #20 UCLA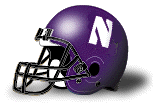 #21 NORTHWESTERN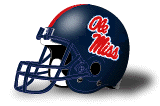 #22 OLE MISS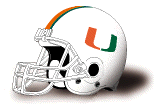 #23 MIAMI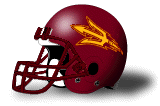 #24 ARIZONA STATE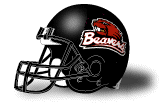 #25 OREGON STATE

| | |
| --- | --- |
| Who did we miss, #PickSixNation? Too high or too low? Tweet us: | |