DIVISION 1-AA (FCS) CHAMPIONSHIP HISTORY


BRETT CIANCIA
January 18th, 2014
Division 1 Football split into Division 1-A and 1-AA and in 1978 the first playoff bracket was setup at the 1-AA level. The 1978 playoffs included 4 teams, and was doubled to 8 teams in 1981. The next year it was expanded to 12 teams with the top 4 receiving a bye and a home game. Again in 1986, it grew to a 16-team bracket. The final expansions took place in 2010 (20 teams) and this fall with 24 teams.
4 regional championship games took place to arrive at the four national semifinalists: EAST - Boardwalk Bowl (Atlantic City, NJ);
MIDWEST - Pecan Bowl (Abilene, TX); MIDEAST - Tangerine Bowl (Orlando, FL); WEST - Camellia Bowl (Sacramento, CA)
Programs have come and gone from this Division 1 subset; as you will see below, some non-AQ powers currently in the Mountain West, Conference USA, and Sun Belt Conference all have roots in the Division 1-AA level. Georgia Southern has the most National Championships (6) and appearances (8), followed by Jim Tressel's Youngstown State dynasty (4 titles) and Jerry Moore's Three-Peat at Appalachian State. This fall, North Dakota State joined Appalachian State as the only programs to "three-peat" as champions. They also became just the 2nd undefeated National Champion in D1-AA history; the 1996 Marshall squad was 15-0.
The complete history of Division 1-AA Champions: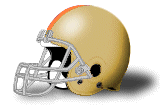 1978 - Florida A&M Rattlers defeated Massachusetts (42-28)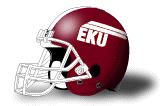 1979 - Eastern Kentucky Colonels defeated Lehigh (30-7)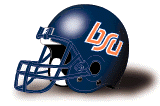 1980 - Boise State Broncos defeated Eastern Kentucky (31-29)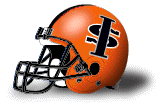 1981 - Idaho State Bengals defeated Eastern Kentucky (34-23)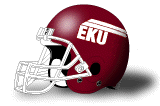 1982 - Eastern Kentucky Colonels defeated Delaware (17-14)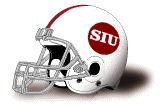 1983 - Southern Illinois Salukis defeated Western Carolina (43-7)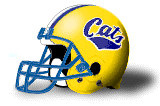 1984 - Montana State Bobcats defeated Louisiana Tech (19-6)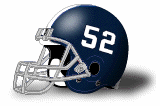 1985 - Georgia Southern Eagles defeated Furman (44-42)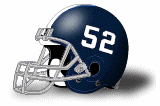 1986 - Georgia Southern Eagles defeated Arkansas State (48-21)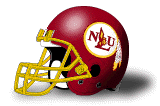 1987 - Northeast Louisiana Indians (now UL-Monroe) defeated Marshall (43-42)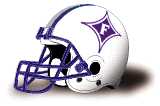 1988 - Furman Paladins defeated Georgia Southern (20-12)




1989 - Georgia Southern Eagles defeated Stephen F. Austin (37-34)


1990 - Georgia Southern Eagles defeated Nevada (36-13)




1991 - Youngstown State Penguins defeated Marshall (25-17)


1992 - Marshall Thundering Herd defeated Youngstown State (31-28)


1993 - Youngstown State Penguins defeated Marshall (17-5)




1994 - Youngstown State Penguins defeated Boise State (28-14)


1995 - Montana Grizzlies defeated Marshall (22-20)


1996 - Marshall Thundering Herd defeated Montana (49-29)


1997 - Youngstown State Penguins defeated McNeese State (10-9)


1998 - Massachusetts Minutemen defeated Georgia Southern (55-43)


1999 - Georgia Southern Eagles defeated Youngstown State (59-24)


2000 - Georgia Southern Eagles defeated Montana (27-25)


2001 - Montana Grizzlies defeated Furman (13-6)

2002 - Western Kentucky Hilltoppers defeated McNeese State (34-14)


2003 - Delaware Blue Hens defeated Colgate (40-0)

2004 - James Madison Dukes defeated Montana (31-21)
2005 - Appalachian State Mountaineers defeated Northern Iowa (21-16)


2006 -
Appalachian State Mountaineers defeated Massachusetts (28-17)


2007 - Appalachian State Mountaineers defeated Delaware (49-21)




2008 - Richmond Spiders defeated Montana (24-7)


2009 - Villanova Wildcats defeated Montana (23-21)


2010 - Eastern Washington Eagles defeated Delaware (20-19)





2011 -
North Dakota State Bison defeated Sam Houston State (17-6)
2012 - North Dakota State Bison defeated Sam Houston State (39-13)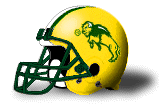 2013 - North Dakota State Bison defeated Towson (35-7)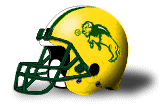 2014 - North Dakota State Bison defeated Illinois State (29-27)