2013 SOUTHEASTERN CONFERENCE PREVIEW
By Mike Nowoswiat
August 1st, 2013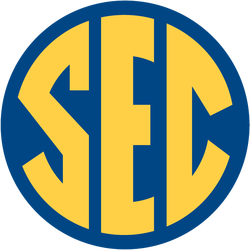 For the seventh straight season, the winner of the SEC has been named the National Champion. Check that--Alabama did not even win the SEC in 2011 but was still good enough to claim the national crown. Basically, the level that the conference is playing at is absurd and recruits have taken notice. The snowball effect is in full force and the way it stands now, the SEC should consider a name change to NFL Minor League Conference (NFLMLC).

This year, any writer that chooses not to pick the modern-day dynasty Alabama Crimson Tide as SEC champions is trying to gain attention. And, no, I am not one of those writers. Alabama is our choice to win the SEC Title in 2013. We have picked Ole Miss higher than most as I was impressed by Hugh Freeze's first season and expect the Rebels to surprise most people this season. Still, LSU and Texas A&M are both very talented and are capable of winning the division.

South Carolina is our choice to win the East behind QB Connor Shaw and DE Jadeveon Clowney. Defense was the reason I chose the Gamecocks over the high-flying Georgia Bulldogs. And, finally, Florida rounds out the East's top three as I see a decent-sized gap once again between the top three teams and the bottom four teams.
1. South Carolina

2012 Record: 11-2
Defense Returning Starters: 5
Offense Returning Starters: 7
Head Coach: Steve Spurrier

2. Georgia

2012 Record: 12-2
Defense Returning Starters: 3
Offense Returning Starters: 9
Head Coach: Mark Richt


3. Florida

2012 Record:11-2
Defense Returning Starters: 4
Offense Returning Starters: 6
Head Coach: Will Muschamp

4. Missouri

2012 Record:
Defense Returning Starters:
Offense Returning Starters:
Head Coach: Gary Pinkel

5. Vanderbilt

2012 Record: 9-4
Defense Returning Starters: 6
Offense Returning Starters: 7
Head Coach: James Franklin

6. Tennessee

2012 Record: 5-7
Defense Returning Starters: 8
Offense Returning Starters: 5
Head Coach: Butch Jones*


7. Kentucky

2012 Record: 2-10
Defense Returning Starters: 7
Offense Returning Starters: 7
Head Coach: Mark Stoops*


1. Alabama

2012 Record: 13-1
Defense Returning Starters: 7
Offense Returning Starters: 6
Head Coach: Nick Saban

2. Ole Miss

2012 Record: 7-6
Defense Returning Starters: 10
Offense Returning Starters: 9
Head Coach: Hugh Freeze

3. LSU

2012 Record: 10-3
Defense Returning Starters: 4
Offense Returning Starters: 8
Head Coach: Les Miles

4. Texas A&M

2012 Record: 11-2
Defense Returning Starters: 5
Offense Returning Starters: 6
Head Coach: Kevin Sumlin

5. Arkansas

2012 Record: 4-8
Defense Returning Starters: 8
Offense Returning Starters: 4
Head Coach: Bret Bielema*


6. Auburn

2012 Record: 3-9
Defense Returning Starters: 8
Offense Returning Starters: 7
Head Coach: Gus Malzahn*


7. Mississippi State

2012 Record: 8-5
Defense Returning Starters: 5
Offense Returning Starters: 7
Head Coach: Dan Mullen