MONDAY MAILBAG

Our weekly responses to the questions, comments, opinions, and rants of #PickSixNation

| | | |
| --- | --- | --- |
| TO BE FEATURED, EMAIL us at PickSixPreviews@gmail.com : | | |
Preseason Edition: August 26th, 2013


"Why the hate on Oklahoma...?"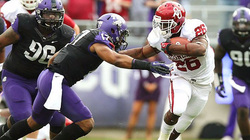 Dave P. (Tulsa, OK):
"Why the hate on Oklahoma - you have them rated lower than any of the main mags. TCU above the Sooners?! Finally, does Trevor Knight out-performing Blake Bell change your opinion at all?"
Dave, thanks for checking out our previews and for participating in the inaugural Pick Six Previews Monday Mailbag. First off, there is no 'hate' for Oklahoma; if you'll recall, the Sooners were our preseason choice to win the National Championship last year
(hey, at least they ended up better than consensus pick USC). For me, placing Oklahoma 4th in the Big XII is less about a negative outlook on OU, but rather a very optimistic view of Texas Christian. The benefits of conference familiarity in a new team's 2nd season are often overlooked; Coach Gary Patterson now has experience game-planning for all 9 Big XII opponents while his Frogs have familiarity with their new opponents. Factor in (what I consider to be) the best defense in the league, and the return of efficient QB Casey Pachall, and I see bright things for TCU this fall. When ranking these two teams head-to-head, scheduling factored in as well. September 28th, Oklahoma makes a roadtrip to South Bend in what surely will be a physical bloodbath. Win or lose, the Sooners will be banged up and drained heading into the TCU contest which could easily determine the 3rd/4th positioning in the final standings.
All reports out of Norman indicate that the QB news was not a result of Bell struggling, but rather the high-performance of Knight. While a bit shocking, this doesn't alter my assessment of the Sooners. I noted that the departure of All-Time Passer (and 4 year starter) Landry Jones will surely create some questions regarding offensive identity. Knight or Bell, the questions remain; I would be more anxious to see how Stoops replaced SEVEN starters from a unit that was embarrassed at times.
- Brett Ciancia Reference Article:
2013 Big XII Preview
"Top 25 - Where is UCLA?"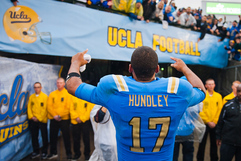 Ron G. (Bellevue, CA):
"Saw your Top 25 - where is UCLA? Pac-12 Media picks us to win the South, but you have us THIRD. Why?"
UCLA showed flashes of brilliance under 1st year head coach Jim Mora Jr. The offense had breakout performances, and the Bruin defense was playing inspired ball at times. However, there were collapses on both sides of the ball, and the two consecutive losses wore down on the psyche of the program, resulting in a lackluster performance in the bowl. I am not denying the talent of young QB Brett Hundley, nor am I avoiding the progress usually expected in a Head Coach's second season. Two major factors: the departure of workhorse (and All-time rusher) RB Jonathan Franklin, and UCLA's late season collapse.
Similar to the consecutive brawls with Stanford last season, UCLA unfortunately draws road games at Oregon and at Stanford in back-to-back weeks. Not only will this most likely be two losses, it will wear on the team's pschye. I can see UCLA stumbling through the schedule after that gauntlet, and coming up short against the other two South favorites and even possibly having trouble with Washington. I see 4 or 5 conference losses for the Bruins (and a September loss at Nebraska), leaving them in 3rd place.
- Brett Ciancia RELATED ARTICLES:
2013 Pac-12 South Preview
2013 Preseason Top 25
"an 'OH-IO' from PA"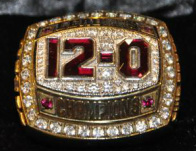 Kevin C. (Pennsylvania):
"Just wanna say couldn't agree more on your Buckeyes outlook. I liked your insights more so than the other pundits who place Ohio State #2 just 'because'...only wish you had the guts to pick us over Bama! How bout an OH-IO from over the border in PA!
"
Thanks for the kind words, Kev. As you can see from my BigTen Preview, I am a big believer in Coach Meyer and his Buckeyes in Year 2. I look for Meyer's offense to be even more intricate in his second season with the implementation of the Diamond Formation, and look for more improvements in Braxton Miller's passing game. Miller was already one of the nation's elite, despite significant room to grow as a passer.
I realize that Ohio State had its fair share of lucky bounces and close wins last fall (especially vs. Purdue in 'Holy Buckeye II'), but the overall team improvements and weaker schedule prevent any decrease in the wins column. The vacancies on defense are being filled by elite, younger talent, and I don't see much of a defensive drop off, if any. For the record, I reserve my right to re-analyze the possible Alabama-Ohio State matchup in January ... let's just focus on the insane amount of football to be played in the coming months! The best time of the year is upon us!
- Brett Ciancia RELATED ARTICLES: 2013 BigTen Leaders Preview National Championship Prediction Heisman Preview
"Who is the next ACC star?"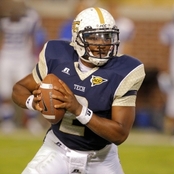 Morty S. (Florida): "Which darkhorse candidates do you think could win ACC Player of the Year?"

Since 'darkhorse' is a broad term, I'll first mention which candidates I feel are the frontrunners for the award: Tajh Boyd, Sammy Watkins, Duke Johnson, Stephen Morris, Bryn Renner, and Logan Thomas. So for any other player to win the award, I'd consider them to be preseason darkhorses.

The first two candidates that come to mind are Florida State QB Jameis Winston and Georgia Tech QB Vad Lee. Winston was the former top QB prospect out of high school and could be the most talented passer in the nation. He is surrounded by a lot of talent and will have opportunities to put up huge numbers. Last season, EJ Manuel was somewhat limited by playcalling; most of his passes were under 10 yards. If Jimbo Fisher opens up the offense for the talented freshman, he is a legitimate contender.

Vad Lee is entering his first season as a full-time starter after splitting time with Tevin Washington last year. Lee is undoubtedly the most talented passer that Paul Johnson has had, which could significantly open up their spread attack. Not to mention, Johnson says that this year's offensive line is the best group he's had by a good margin. Depending on Lee's grasp on the offense in 2013, the Yellow Jackets could have a very explosive offense.
- Mike Nowoswiat


"Who will carry on the SEC reign?"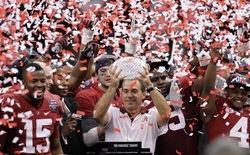 Doug P. (unknown location):
"Which SEC team do you think has the potential to win the National Title?"
The SEC's dominance has been well-documented, winning seven straight National Titles. Florida, LSU, Alabama, and Auburn have each contributed to that streak. Auburn came out of nowhere in 2010, and there's no reason to dismiss a cinderella story in 2013. However, I only see Alabama, Georgia, and South Carolina as true contenders. Although I am not that high on Texas A&M and have them fourth in the SEC West, I think that they have a high ceiling and could make a run at the title. And, finally, I think that Florida has a slim chance--but still a chance--to take home The Coaches' Trophy.
Alabama has won three of the last four National Titles and returns two Heisman candidates in AJ McCarron and TJ Yeldon, a Biletnikoff candidate in Amari Cooper, and multiple future first-round picks on defense, including 1st Team All-American CJ Mosely. Of course they are a National Title contender. South Carolina and Georgia are the favorites to win the SEC East and land a spot in the SEC title game, the de facto National Semifinal. Georgia has one of the most explosive offenses in the nation and the Gamecocks are well balanced on both sides of the ball. Florida has arguably the best defense in the division, but I am skeptical about their offense. Jeff Driskel has the potential to have a breakout season, which could be the Gators' saving grace as they look to contend.
I am very confident that Alabama will win the SEC West, which is why I have listed less contenders from this division--and I don't think we'll see a repeat of 2011 where LSU and Alabama met in the Title Game. I think that Texas A&M will feel the losses of key players last year like Damontre Moore, Luke Joeckel, and Ryan Swope. It will be interesting to see how Manziel deals with the circus that has been his offseason. By all indications, he has been doing very well in August. Still, I am standing my prediction that the Aggies will fall off a bit from 2012, but if Manziel plays at a Heisman level again and newcomers step up then a National Title could be within the realm of possibility.
- Mike Nowoswiat RELATED ARTICLE: 2013 SEC Preview

| | | |
| --- | --- | --- |
| | TO BE FEATURED, EMAIL US AT: PickSixPreviews@gmail.com | |